Our Doctors
One of the unique characteristics of Kragor Orthodontics is that our practice is equipped with two awesome doctors whom are also husband and wife.  Drs. Andy and Ambre Kragor run this practice together with their hearts and souls.  They are 100% committed to providing the best care for our patients as possible.  Our patients are lucky to experience two different opinions and experience for the price of one!  This is a rare find in the orthodontic community and our practice is proud to have these two doctors being boss man and women for the office.  They not only have fun together at home, but they also have fun together in the office, especially with their awesome, 5 star dream team.  They enjoy being able to collaborate on difficult orthodontic cases and pick each others brains.  When the going gets tough, you will be in excellent hands with these two great and proficient doctors!  Just wait until you meet them.  You will understand what we mean.  Drs. Andy and Ambre Kragor will answer any of your questions or concerns, and will make you feel like family, right at home in the heart of Woodstock, GA.  You will have no question or hesitation for why you chose Kragor Orthodontics for your orthodontic treatment needs.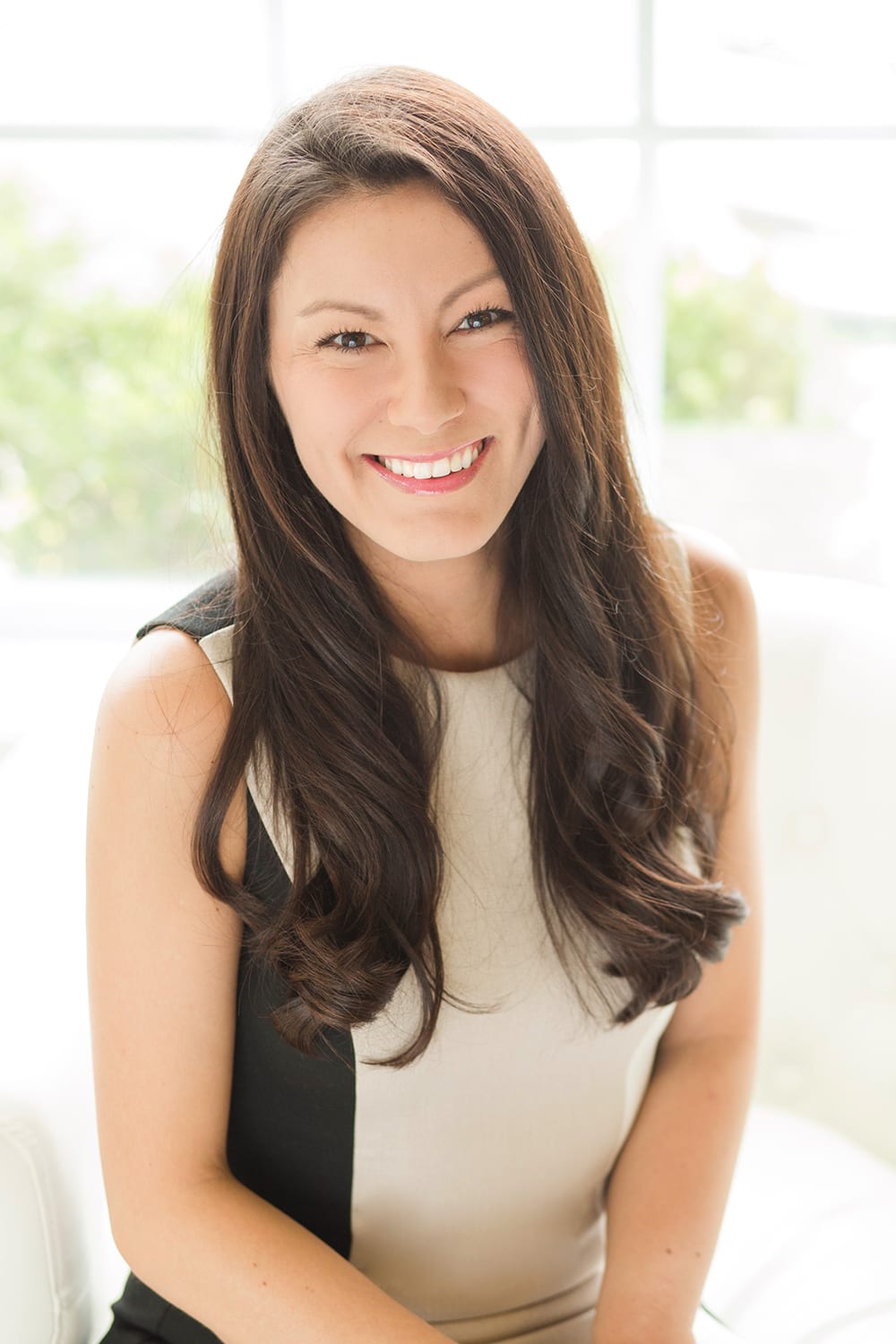 Ambre Kragor
Board Certified Orthodontist, Craniofacial Orthodontist, Esthetic Injector, Owner
Dr. Ambre Kragor grew up in Seattle, Washington in the Pacific Northwest. It was there she earned her BA at the University of Washington, completing her four years of undergraduate education with honors studying the Comparative History of Ideas. She continued her graduate education with four more years at the University of Washington School of Dentistry to earn her DDS, finishing in the top of her class. She was selected to attend the University of Michigan three year advanced specialty program where she earned her MS in Orthodontics. It was at the University of Michigan where she met her husband Andy, and then moved to the beautiful state of Georgia to start her career and family. Dr. Ambre Kragor emphasizes creating gorgeous smiles while balancing facial profiles and aiding in craniofacial growth and development. She focuses her care not only on the outcomes of treatment, but also on the journey—making every experience with her patients fun, exciting, and memorable. She also enjoys the esthetic component of her job offering both Botox and dermal fillers. Outside of work, she enjoys photography, reading, hiking, and painting. She is faith centered and compassionate about giving back. She adores her patients, and enjoys spending time volunteering in the community to grow her patient family. She loves her husband Andy, son Rhett, and daughter Claire. The have an "pseudo farm" with 1 dog named Kimber, 3 cats named Regina, Doug, and Teresa and two ducks — Shaft and McGruber. Don't ask about those last two.
Skills

American Board of Orthodontics board certified
Specializes in aiding in craniofacial growth and development, craniofacial, cleft lip and palate care, and surgical orthodontics.
Additional training for esthetic injection techniques including hyaluronic acid fillers, and botox.
Laser therapies to assist orthodontic tooth movement and temporary anchorage devices.
Proficient with Invisalign and other clear aligner therapies.

Memberships:
Research Publications:

Greg J. Huang, Steven B. Bates, Ambre A. Ehlert, Dean P. Whiting, Stephanie S.-H. Chen, Anne-Marie Bollen, Stability of deep-bite correction: A systematic review, Journal of the World Federation of Orthodontists, Volume 1, Issue 3, 2012, Pages e89-e96, ISSN 2212-4438
Andy Kragor
Board Certified Orthodontist, Craniofacial Orthodontist, Owner 
Dr. Andy Kragor is a Georgia native. He grew up in Fayetteville, GA. He completed four years of undergrad and received his BS at the University of Georgia, studying Biochemistry and graduating with honors. He went on to an additional four years of dental graduate education at the University of Michigan, where he graduated in the top of his class and earned his DDS. After this, he continued with three more years of advanced specialty training at the University of Michigan obtaining a MS in Orthodontics. Upon graduation, he moved to Georgia to be closer to home and start his family with his wife, Ambre. His extensive education stems from his passions and desires to provide his patients with the highest level of excellence in orthodontics and dentofacial orthopedics. He strives to create beautiful smiles while making sure his patients have a fun atmosphere in the process. One unique fact is he has a twin brother Dr. Chris Kragor whom is also a dental specialist — specializing in oral surgery and facial trauma. His father is a Delta pilot and mother was a microbiologist and in medical sales, but he and his brother are the first dentists in their family. In his free time, Dr. Kragor enjoys spending time with his wife Ambre, son Rhett, daughter Claire, family, and friends. He will never pass up an opportunity to go hunting or fishing. He strives to be active in his community, is faith centered, hopes to coach a baseball team soon, and loves being outdoors. He is a diehard Georgia Dawgs and Denver Broncos fan. His son Rhett and daughter Claire have no choice but to cheer these two teams too! He loves being back in Georgia and is thankful for the opportunity to practice so close to home.
Skills

American Board of Orthodontics board certified
Specializes in aiding in craniofacial growth and development, craniofacial, cleft lip and palate care, and surgical orthodontics.
Laser therapies to assist orthodontic tooth movement
Temporary anchorage devices, and accelerated orthodontic therapies
Proficient in Invisalign and clear aligner therapies.

Memberships:
Research Publications:

Hwa Kyung Nam, Jin Liu, Yan Li, Andrew Kragor, Nan E. Hatch, Ectonucleotide Pyrophosphatase/Phosphodiesterase-1 (ENPP1) Protein Regulates Osteoblast Differentiation, Journal of Biological Chemistry, Volume 286, Issue 45, 2011, Pages 39059-39071, ISSN 0021-9258